November to Remember Week 3: Tell Us Who You're Thankful For?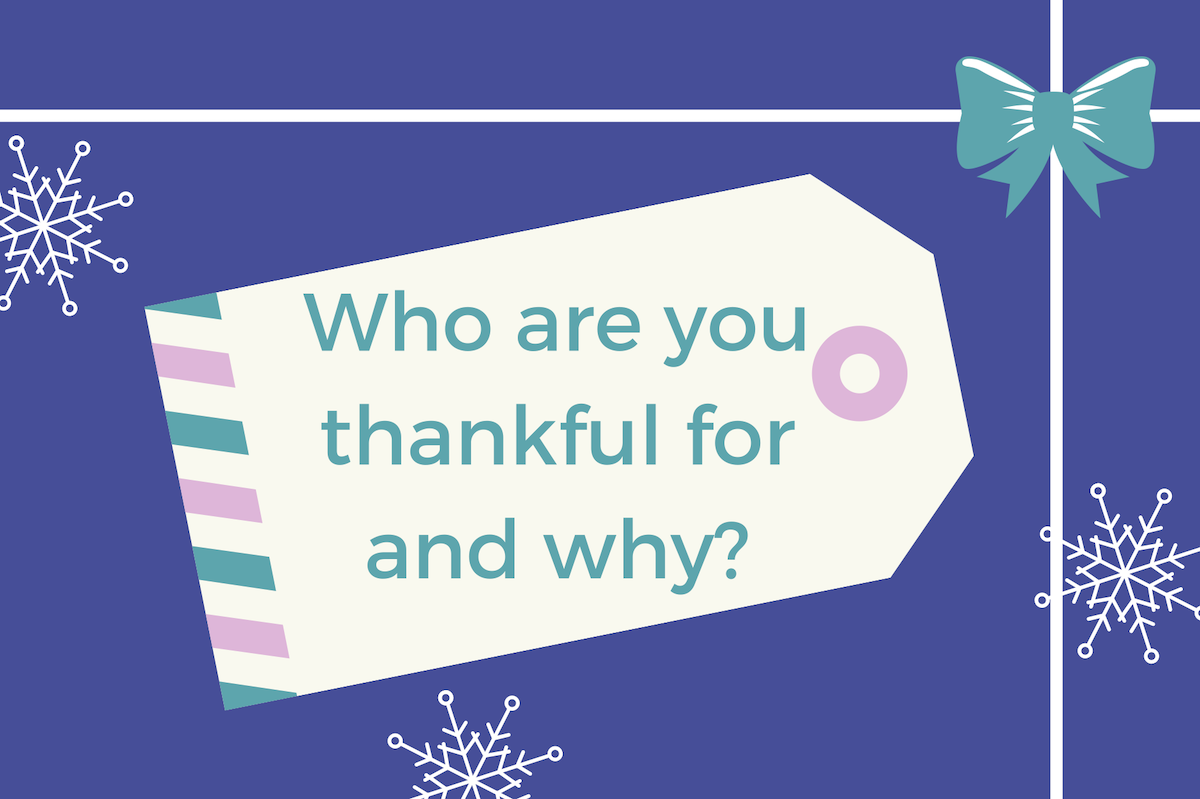 Here are just a few responses we received from SaverLife members like you!
"I'm thankful for my mom. I was a teenager with lupus being rushed to the doctor's every week, taking medication, different surgeries, I seen my mom cry so many times because she thought lupus would kill me. I remember I came home to tell her a doctor said I wouldn't live to see 21. I just celebrated my 28th birthday.. My mom is my Rock, my Queen, my Shero. When I can't move and in pain she is right there. When I had my total hip replacement she was right there. I thank her every day and tell her how much I love her!!" –Tecoria on Instagram
"I'm thankful for my mom for helping me with my bills once I got a salary decrease due to covid. I don't like asking for help but she came thru and is still coming thru in the clutch. 🙏🏽" –@feleeshaf on Instagram
"I'm extremely grateful for my long time friend that I've known for 40 years. We now live in different states. We continue to celebrate our birthdays together since it's on the same day. She will visit me or I will go to her place. She knows me better than anyone in my life. She supports me and will give advice when appropriate. We talk and share through the year. When I'm down I know she will listen and give support. One person in your life that cares is a valuable asset. I cherish her with all my heart. We are truly sisters." –Noreen on Facebook
"Thankful doesn't even describe the word I have for my dad, a girl couldn't ask for a better one. My dad has definitely been there through thick and thin. He has raised myself and my siblings practicality by himself, he has worked so hard to give us the things we needed. We may not have got everything we wanted but he made sure we had a roof over our heads and food in our bellies. He has taught me the value of money, and has taught me that money does not give you happiness. He has helped me through everything. My dad is my hole world and he deserves great things. I would give him the shirt off of my back because i know he would do it for anybody else." –Amanda on Facebook
"I am most thankful for my son. Many times in my life I have always felt like no one was there but he has been next to me every step of the way. I felt the emptiness before he came into my life now he gives me so much joy he gives me the strength to continue on through each day. I am fighting for him I am fighting for a better future." –Dymond on Facebook
My Mom made the best of whatever we had and made it looked as if it were fit for a king and queen.
It was only later as a teenager did I realize that I didn't see her eat often when I was young or only after serving me or that some of my favorite dishes were made of noodles or eggs and other low cost staples.
But she always smiled and She. Always. Found. Money. To. Save.
I grew to respect her hardwork and sacrifice so much that I would often ask to thrift for new clothes and skipped asking for senior pictures/trips.
I remember being excited to find a dress for senior prom for $20 because it wouldn't stretch my Mom too much.
My Mom was 19 when I came along, but I am proud to say 40 years later she is a leader in her field of Finance and Technology. She has a bigger budget to work from, but she has the same smile and spirit from when I was 5 yes old eating my Mom's special noodles. ❤️" –Lauri on Instagram
We all have that special someone who comes to mind when we think about people we're thankful for. We want you to tell us more about them! Maybe it's a family member who's been with you through thick and thin, perhaps it's a mentor who inspired you to pursue your passion, or it could be your neighbor who's seen you grow up and remembers your birthday. This week, comment on our Facebook, Instagram, or Twitter posts and you'll have a chance to:
Be interviewed and featured on our Saver Stories page
Get a free 1:1 coaching session with a certified financial professional
We know many things have been canceled this year, but the holiday season is not one of them! For the month of November, we'll be posting one question a week on all our social media platforms for members to answer.
Take Charge of Your Savings
Earn rewards for creating a brighter future